---
TYNE TUGS AND TUG BUILDERS
A history of Tyne Tugs, their builders and owners
| | |
| --- | --- |
| Name: | NER NO 1 |
| Launched: | 18/06/1909 |
| Completed: | 08/1909 |
| Builder: | Cox & Co (Engineers) Ltd, Falmouth |
| Yard Number: | 132 |
| Dimensions: | 174grt, 0nrt, 75.2 x 26.2 x 11.9ft |
| Engines: | 2 x C2cyl (19 & 40 x 27ins), 154nhp |
| Engines By: | Cox & Co (Engineers) Ltd, Falmouth |
| Propulsion: | 2 x Screws |
| Construction: | Steel |
| Reg Number: | 119909 |
| | |
| History: | |
| 08/1909 | North Eastern Railway Co, South Shields |
| 1922 | London & North Eastern Railway Co |
| 1937 | Tyne Improvement Commissioners; renamed TIC TUG NO 1 |
| 1955 | Broken up |
| | |
| Comments: | 6/1917 to 22/11/1919: On War Office service at Le Havre. |
| | Managed by C Rowbotham & Son |
| | 1955: Broken up by JJ King & Co, Gateshead |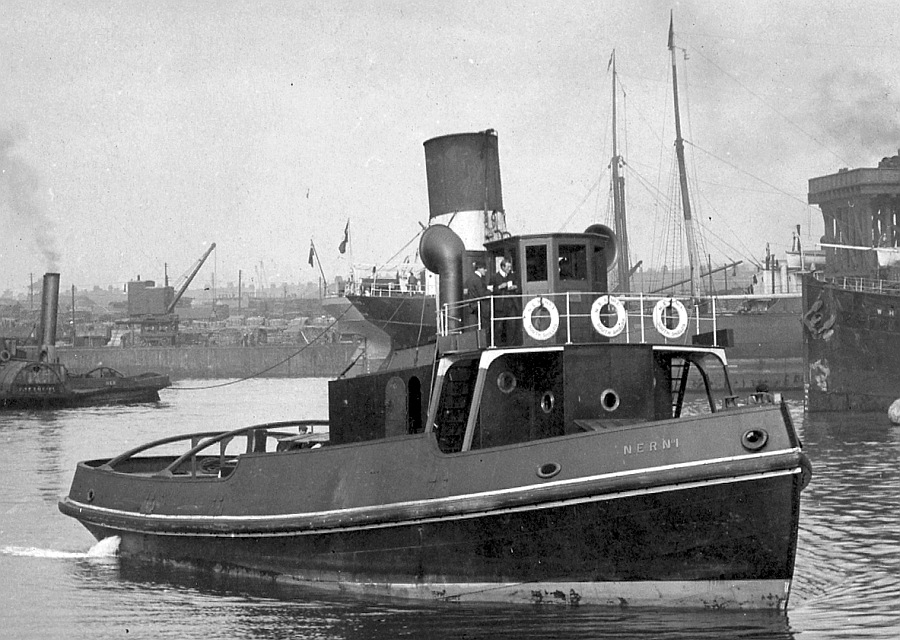 Above photo as NER NO 1 courtesy of Kevin Blair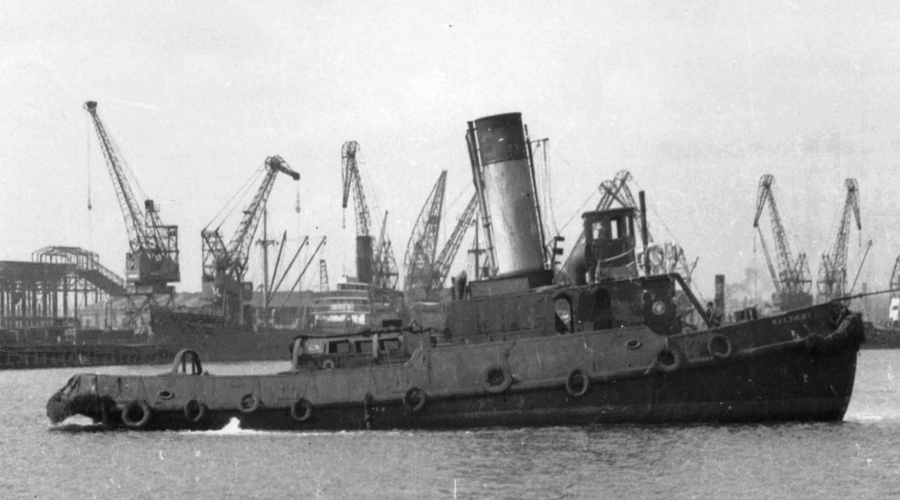 Above photo as TIC TUG NO 1 note modified main deck to bridge access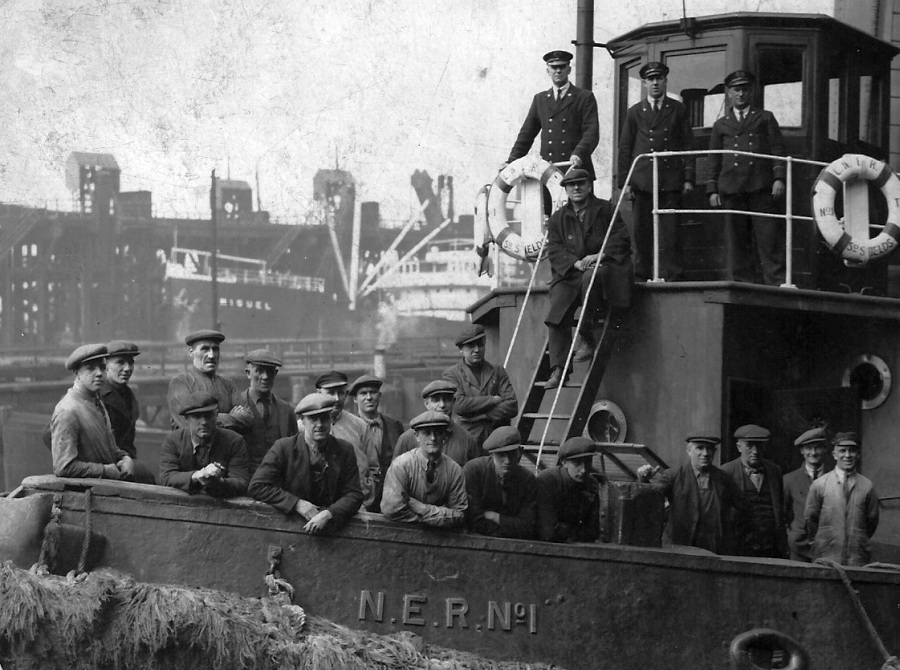 Above photo as NER NO 1 courtesy of Kevin Blair
Robert Forster got in touch on the 26/05/2010 to say:
"My late father, Bobby Forster was a Tugmaster on the TIC tugs.
He started in Tyne Dock in about 1936 as a dock messenger then joined the tugs as the 'lad'
In the group photo on your website of the TIC tug at Tyne Dock of that era Dad is , I think five from the right -- it looks just like him as a fifteen year old.
When war broke out he joined the Royal Engineers and spent the conflict in the Middle East running river traffic.
On return to South Shields after the war, Dad was made up to Tugmaster.
I still have one of his super quality 4 brass buttoned naval jackets with the words 'Tugmaster' on the lapels.
When the TIC retired the tugs in the late 50's as trade fell off Dad became a lockmaster on the lock-gates until he passed on in 1981.
I shall never forget the wonderful times that I spent."